Wij waarderen uw mening en opmerkingen:
Laat ons weten hoe wij onze website kunnen verbeteren en welke informatie u mist. In ieder geval, we streven er naar om gebruiksvriendelijke, coherente informatie te verschaffen voor de doorsnee computergebruiker. Ook het taalgebruik is belangrijk…laat ons weten wanneer we b.v. fouten over het hoofd hebben gezien of gewoon weg onduidelijkheden verkondigen. Tenslotte, onze software selectie, wij proberen alleen de beste software op uw presenteerblaadje te zetten. Wanneer u klachten heeft of juist positieve opmerkingen, laat het ons weten. Deze site is voor u ontwikkeld en uw mening is daarom ook goud waard voor ons! Wat vindt u bijvoorbeeld over ons artikel over de computer traag oorzaken?
Alvast hartelijk bedankt voor uw reactie!
Veer De Haas – redactie
Comments or questions are welcome.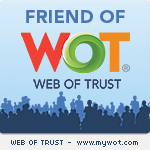 ©2007-2010 ComputerOpschonen – All rights reserved.
We investigate and prosecute all attempts at copying out work with out consent.
Copyright & Disclaimer ComputerOpschonen.com
Veer Dehaas,
Hoofd Redacteur ComputerOpschonen.com
Kleverstraat 10, 6333 AB Schimmert – Nederland